Enjoy the beautiful San Diego weather in one of our high-quality patio covers.
During the warm summer months, the intense heat of the sun can make the experience less than comfortable. Fortunately, we have an easy, cost-effective solution. Our high-quality patio covers are designed to shield you, your family, and your guests from the sun's rays so you can enjoy outdoor picnics, barbecues, and parties even on the warmest days.
High-Quality Aluminum Patio Cover
A high-quality patio cover will protect you from the hot and humid weather in the summer months. In fact, a new patio cover is one of the most affordable home improvement projects that can be undertaken by a homeowner. It can protect your outdoor furniture from the UV rays of the sun and keep them in excellent shape in the long run. A customized patio cover will extend your outdoor living space allowing you and your family to spend more time in the backyard regardless of the weather. Although many homeowners don't realize, a quality patio cover can help keep the interior of your home cooler during the summer months by shading the windows. A custom aluminum patio cover requires little or no maintenance at all. These are some of the important advantages of an aluminum patio cover.
We install any style of patio cover including: traditional open style lattice patio covers, solid style insulated laminated patio covers, combination style Elitewood patio enclosures, Alumawood aluminum patio enclosures, awnings, pergolas, and patio enclosures. Our patio enclosures feature optional Illumaview™ Skylight Systems and ceiling fans and are fully customize-able to fit your material and color preferences.
Contact RKC Construction today to learn more and schedule a free quote today!
Solar panels can be installed on any 4″ insulated patio cover. Panels will be specifically engineered for your home.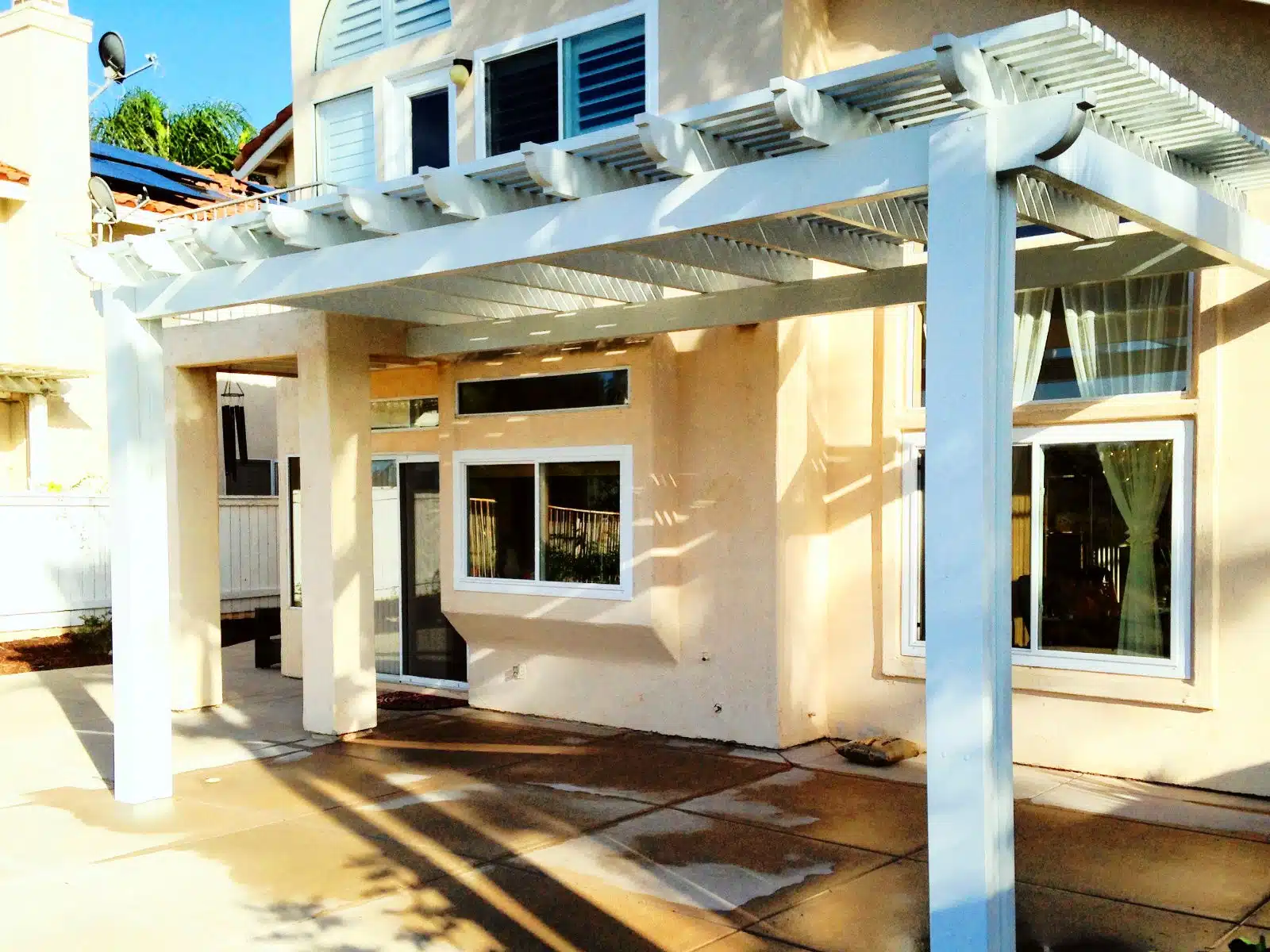 Open Style
Patio Cover
Select the amount of shade you prefer with a traditional style open lattice patio cover. Open style patio covers can also provide a cooling ventilation effect for your covered patio area.
Solid Style
Patio Cover
Complete protection from the sun or rain. Solid style patio covers are available in both insulated and non-insulated models. Ceiling fans and light fixtures are also optional.
Combination Style
Patio Cover
Get the best of both worlds with a combination style patio cover and enjoy your patio rain or shine. Custom design your patio cover for a complete outdoor living experience.
Louver
Patio Cover
Louver patio covers offer stylish outdoor versatility with adjustable slats for personalized sunlight control. They enhance your patio's aesthetics while ensuring comfort in changing weather.
Locally Owned & Operated Since 2004
Providing quality service to home and business owners in the San Diego County area since 2004.
Contact us today for a free estimate.
Patio Covers In South Bay CA
</p>
Frequently Asked Questions
Q: How do I find the best patio cover in South Bay CA?
A: Research different patio cover providers.
Start by researching different patio cover providers in the South Bay CA area. Look for companies that specialize in patio covers and have positive reviews from previous customers. Check their websites for information on their products, materials used, and pricing.
Q: What factors should I consider when choosing a patio cover?
A: Consider factors such as durability, design, and cost.
When choosing a patio cover, consider factors such as:
Durability: Look for materials that can withstand the South Bay CA climate, including strong winds and intense sunlight.
Design: Choose a patio cover that complements your home's architecture and reflects your personal style.
Cost: Determine your budget and compare prices from different providers. Don't forget to consider long-term maintenance costs.
When searching for the best enclosed patios and sunrooms in South Bay, CA, follow these steps:
1. Research online: Start by conducting a search for enclosed patios and sunrooms in South Bay, CA. Visit various websites and browse through their offerings, services, and customer reviews.
2. Read customer reviews: Look for websites that provide customer reviews and ratings. Read through the experiences shared by previous customers to get an idea of the quality of the workmanship, materials used, and customer service provided by different companies.
3. Ask for recommendations: Reach out to friends, family members, and neighbors who have recently installed enclosed patios or sunrooms. Ask for their recommendations and gather information about the companies they worked with.
4. Visit local home improvement expos and shows: Attend home improvement expos and shows in your area, where you can meet contractors and see their work firsthand. Take note of any businesses that specialize in enclosed patios and sunrooms.
5. Consult with multiple companies: Contact several companies that offer enclosed patios and sunrooms in South Bay, CA. Schedule consultations and discuss your requirements with each of them. Ask for estimates, information about the installation process, and any warranties they offer.
6. Check licensing and insurance: Ensure that the companies you're considering have the necessary licensing and insurance required by the state of California. This will give you peace of mind and protect you in case of any unforeseen issues.
7. Compare prices and services: Compare the prices, services, and warranties provided by each company. Keep in mind that the cheapest option may not always be the best, as you want to ensure high-quality materials and workmanship.
8. Schedule site visits: Ask the companies to visit your property and assess the space where you want the enclosed patio or sunroom. This will help them provide accurate quotes and suggestions based on your specific needs.
9. Review contracts and agreements: Before finalizing your decision, thoroughly review the contracts and agreements provided by the companies. Ensure that all the details, timelines, and prices are clearly mentioned.
10. Make your selection: Based on your research, customer reviews, consultations, and pricing, select the company that best fits your requirements and budget. Contact them to proceed with the project and arrange the necessary paperwork.
Remember to take your time during the selection process, as an enclosed patio or sunroom is a significant investment in your home.
Louvered Patio Covers South Bay CA
To find the best Louvered and Louver Patio Covers in South Bay, CA, you can follow these steps:
1. Research and identify reputable companies: Start by researching and identifying companies that specialize in Louvered and Louver Patio Covers in the South Bay area of California. Look for companies with positive reviews, testimonials, and a track record of delivering high-quality products and services.
2. Check their portfolio: Visit the websites or social media pages of the companies you shortlisted and check their portfolio. Look for examples of their previous Louvered and Louver Patio Covers installations to get an idea of their design and craftsmanship.
3. Read customer reviews: Check online review platforms such as Google My Business, Yelp, or Houzz to read customer reviews and ratings for the companies you are considering. Pay attention to both positive and negative feedback to get a balanced perspective.
4. Request quotes and compare prices: Contact the companies on your shortlist and request quotes for Louvered and Louver Patio Covers. Take note of the estimated costs, materials used, and any additional services or warranties offered. Compare the quotes to determine which companies offer the best value for your money.
5. Schedule a consultation: If you have narrowed down your options to a few companies, schedule a consultation with each of them. During the consultation, discuss your specific needs, preferences, and budget. Take this opportunity to ask any questions you may have about the product, installation process, or maintenance requirements.
6. Check licenses and insurance: Before making a final decision, ensure that the companies you are considering are licensed and insured. This will help protect you in case of any accidents or issues during the installation process.
7. Consider warranty and after-sales service: Inquire about the warranty provided by the companies for their Louvered and Louver Patio Covers. It is important to choose a company that offers a satisfactory warranty period and after-sales service to ensure you are covered in case of any defects or problems with the product.
8. Make your choice and proceed with the purchase: After considering all the factors mentioned above, make your final decision and proceed with purchasing the Louvered and Louver Patio Covers from the chosen company.
Remember, it's important to take your time, do thorough research, and choose a reputable company to ensure you get the best Louvered and Louver Patio Covers for your needs in the South Bay area of California.
Tips for Finding a Screen Porch Installer Company in South Bay CA
If you're considering adding a screen porch to your home in South Bay CA, you'll want to find a reputable and experienced installer company to ensure a seamless and professional job. With so many options available, it can be overwhelming to narrow down your choices. However, with these helpful tips, you can find the perfect screen porch installer in South Bay CA to meet your needs.
1. Research and Recommendations
Start by doing thorough research online, looking for installation companies that specialize in screen porches in South Bay CA. Take note of their experience, certifications, and customer reviews. Additionally, ask friends, family, and neighbors for recommendations, as they can provide firsthand insights and experiences.
2. Check Licenses and Insurance
Before finalizing your decision, ensure that any potential screen porch installer company you consider in South Bay CA holds the necessary licenses and insurance. These documents are essential to verify their credibility and protect you from any potential liabilities.
3. Request Multiple Quotes
To determine fair pricing and to compare the level of service provided, request multiple quotes from different screen porch installation companies in South Bay CA. Be wary of any significantly lower or higher quotes; it's important to strike a balance between affordability and quality.
4. Review Portfolios and Previous Work
Ask each potential installer for a portfolio or examples of their previous screen porch installations in South Bay CA. This will give you a better idea of their craftsmanship and attention to detail.
5. Seek Warranty and Maintenance Information
Ensure that the screen porch installer in South Bay CA you choose provides a warranty on their workmanship and the materials used. Additionally, inquire about maintenance requirements to keep your porch in top condition in the long run.
In conclusion, finding a reliable and skilled screen porch installer company in South Bay CA requires thorough research, recommendations, checking licenses and insurance, requesting multiple quotes, reviewing portfolios, and seeking warranty and maintenance information. By following these tips, you can select a reputable installer that will bring your dream screen porch to life while ensuring a smooth and professional process.
Torrance Fence Company
Fences & Gates, Patio Coverings, Decks & Railing
+13105561424
3300 Kashiwa St, Torrance, CA 90505
American Patio Masters
Patio Coverings
+18187188222
15746 Plummer St, Los Angeles, CA 91343
K Star Vinyl Fencing & Patio Covers
Fences & Gates, Patio Coverings
+13233808880
2661 Yates Ave, Commerce, CA 90040
Patio Warehouse
Patio Coverings, Awnings
+17147716400
211 W Katella Ave, Ste H, Orange, CA 92867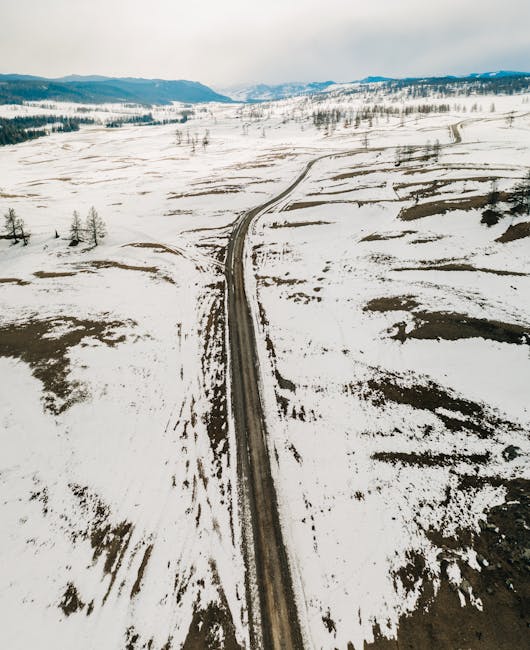 About Our Company and Service
Thank you for considering RKC Construction services near South Bay CA.
lattice, non-insulated or insulated patio cover