Whether you want a cool place to relax, create an outdoor media room, or keep out of the sun or rain, LifeRoom allows you to completely transform your outdoor living experience at the touch of a button. Contact RKC Construction today to learn more about Four Seasons LifeRoom and schedule a free quote today!
Four Seasons LifeRoom Features
Locally Owned & Operated Since 2004
Providing quality service to home and business owners in the San Diego County area since 2004.
Contact us today for a free estimate.
Liferooms In 92059 CA
</p>
Frequently Asked Questions
How To Find The Best Liferoom Contractor in 92059 CA
What should I consider when looking for a Liferoom contractor?
When searching for a Liferoom contractor in 92059 CA, consider the following factors:
Experience and expertise in building Liferooms
Reputation and customer reviews
Licensing and insurance
Price and affordability
Availability and schedule
To find the best Life room company in 92059 CA, you can follow these steps:
1. Research and gather information: Start by doing some research online to identify Life room companies in the 92059 area. Look for companies with positive customer reviews, a solid reputation, and extensive experience in building Life rooms.
2. Check customer reviews and ratings: Visit review websites or search for customer feedback on social media platforms to see what previous customers have to say about the company. Look for patterns in the reviews, such as good customer service, quality of work, and timely delivery.
3. Consider experience and expertise: Assess the experience and expertise of the companies you are considering. Check if they have been in the industry for a long time and if they specialize in building Life rooms. Companies with a proven track record in constructing Life rooms are more likely to provide better results.
4. Evaluate portfolio and past projects: Look for a company's portfolio or gallery of past projects on their website. This will give you an idea of their style, design capabilities, and the quality of their work. Ensure that their previous projects align with your vision for the Life room.
5. Ask for recommendations: Seek recommendations from friends, family, or neighbors who may have recently had a Life room built. They can provide first-hand insights into the companies they worked with and share their experiences.
6. Request quotes and compare: Contact a few shortlisted companies and request quotes for building a Life room. Compare the pricing, inclusions, and any additional services they offer to determine which company offers the best value for your investment.
7. Schedule consultations: Arrange consultations with the top few companies on your list. This will give you an opportunity to discuss your requirements, ask questions, and get a feel for their communication style and professionalism. A face-to-face meeting can help you make a more informed decision.
8. Verify licenses and insurance: Confirm that the companies you are considering have the appropriate licenses and insurance to operate in the 92059 CA area. This will ensure that they meet the necessary legal requirements and are covered in case of any mishaps during the construction process.
9. Seek references: Request references from the companies you are seriously considering. Contact their previous clients and ask about their experience working with the company. Inquire about the quality of work, adherence to timelines, and any issues encountered during the project.
10. Trust your instincts: Ultimately, trust your instincts and choose a company that you feel comfortable working with and confident in their abilities to deliver your desired Life room. Consider factors such as their professionalism, responsiveness, and transparency throughout the selection process.
By following these steps, you can find the best Life room company in the 92059 CA area that aligns with your needs and preferences.
Tips for Finding a Liferoom Installer Company in 92059 CA
Finding a reliable and professional liferoom installer company in the 92059 CA area can be a daunting task. With so many options available, it can be challenging to determine which company will provide the best service and value for your money. However, by following these essential tips, you can ensure that you select the right liferoom installer company to suit your needs.
Determine Your Needs and Budget
Before you begin your search, it is crucial to determine your specific needs and budget. Liferooms come in different sizes and with various features, so it is essential to have a clear idea of what you are looking for. Additionally, understanding how much you are willing to spend will help you narrow down your options and find a company that fits within your budget.
Research and Compare
Once you have a clear idea of your needs and budget, research and compare different liferoom installer companies in the 92059 CA area. Look for companies with a solid reputation and experience in the industry. Read customer reviews and testimonials to gauge their level of customer satisfaction. Additionally, comparing multiple companies will allow you to get a sense of their pricing, services, and warranties.
Check Licenses and Insurance
When choosing a liferoom installer company, it is crucial to ensure that they are properly licensed and insured. This will protect you from any liability in case of accidents or damages during the installation process. Ask for proof of insurance and check their licenses to ensure their legitimacy.
Get Multiple Quotes
To get the best value for your money, it is recommended to obtain multiple quotes from different liferoom installer companies. This will allow you to compare prices and services and make an informed decision. Be sure to ask for a detailed breakdown of costs, including any potential additional fees.
In conclusion, finding a reputable liferoom installer company in the 92059 CA area may seem challenging, but by following these tips, you can make the process much easier. By determining your needs and budget, researching and comparing different companies, checking licenses and insurance, and obtaining multiple quotes, you can select the best liferoom installer company to transform your outdoor space into a functional and enjoyable living area.
All Seasons Windows and Patios Inc.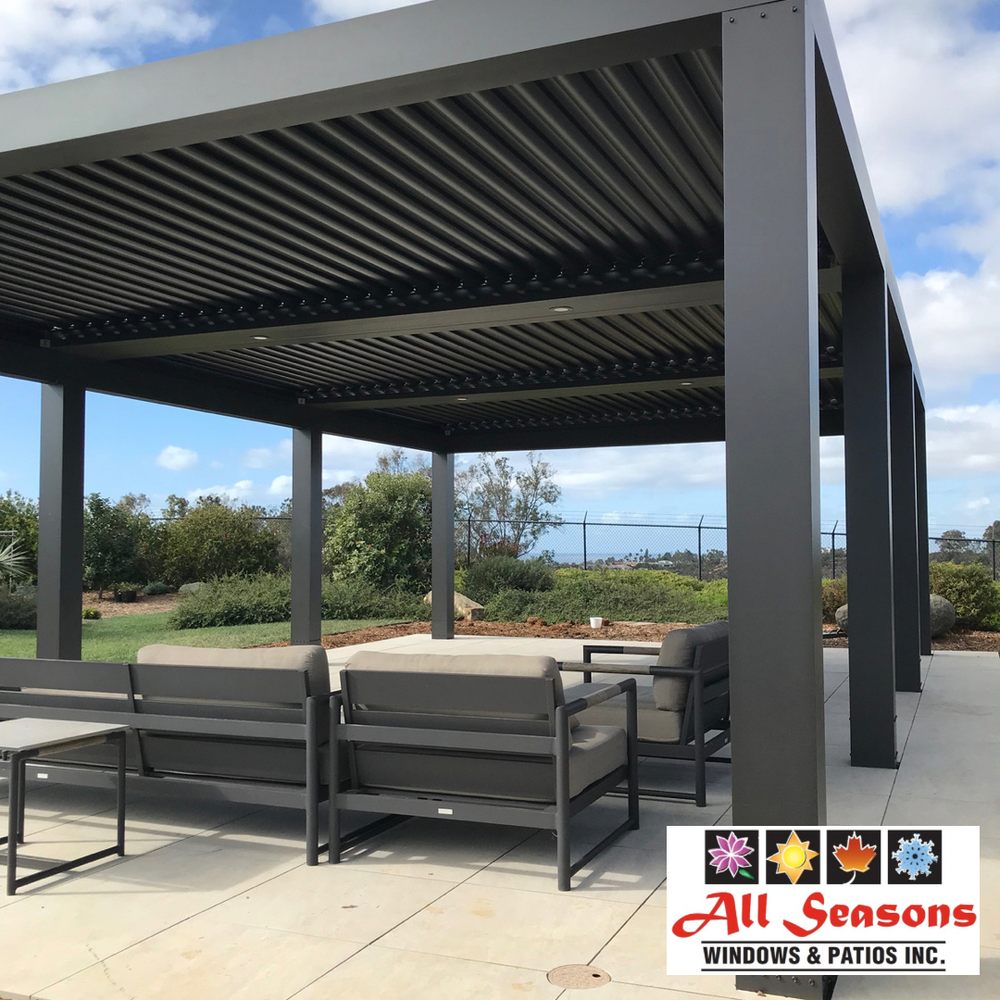 Windows Installation, Patio Coverings
+16195211795
314 S Johnson Ave, El Cajon, CA 92020
SoCal Home Improvement
Masonry/Concrete, Patio Coverings, Awnings
+18002215645
1440 3rd St, Ste 17, Riverside, CA 92507
Austria Patio Covers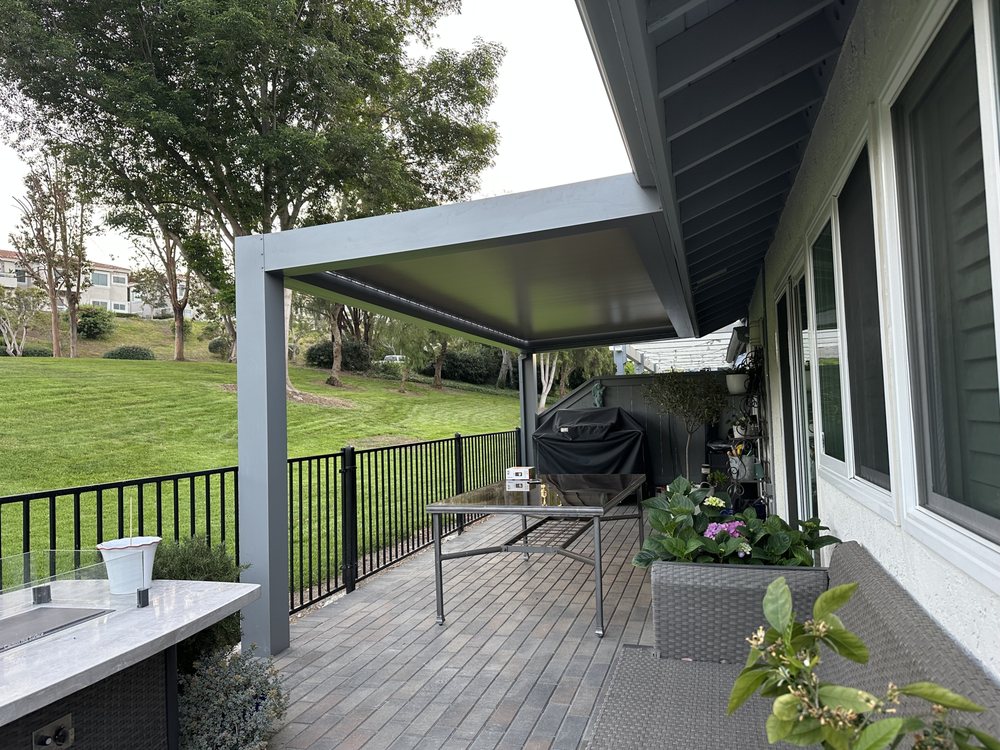 Patio Coverings, Masonry/Concrete, Decks & Railing
+18582859172
National City, CA 92105
Sun Boss Rooms & Baths
General Contractors
+19517822360
3010 Vine St, Riverside, CA 92507
About Our Company and Service
Thank you for considering RKC Construction services near 92059 CA.