Whether you want a cool place to relax, create an outdoor media room, or keep out of the sun or rain, LifeRoom allows you to completely transform your outdoor living experience at the touch of a button. Contact RKC Construction today to learn more about Four Seasons LifeRoom and schedule a free quote today!
Four Seasons LifeRoom Features
Locally Owned & Operated Since 2004
Providing quality service to home and business owners in the San Diego County area since 2004.
Contact us today for a free estimate.
Liferooms In Pacific Beach CA
</p>
Frequently Asked Questions
What should I consider when looking for a Liferoom contractor?

Experience and Expertise

When searching for the best Liferoom contractor in Pacific Beach CA, it is essential to consider their experience and expertise in building and designing Liferoom spaces. Look for contractors with a proven track record and extensive knowledge in constructing Liferooms to ensure a high-quality outcome.

How can I find reliable Liferoom contractors in Pacific Beach?

Research and Recommendations

To find reliable Liferoom contractors in Pacific Beach CA, conduct thorough research online and ask for recommendations from friends, family, or neighbors who have had Liferoom installations. Look for positive customer reviews, testimonials, and a reputable online presence to ensure you select a dependable contractor.
Finding the best Life room company in Pacific Beach, CA can be done by following these steps:
1. Research and make a list: Start by researching Life room companies in Pacific Beach. Look for companies that specialize in Life rooms and have a good reputation. Make a list of potential companies.
2. Read online reviews: Visit review websites like Google Reviews, Yelp, or Angie's List to read customer reviews about the Life room companies you have shortlisted. Pay attention to the overall ratings and specific feedback about their products and services.
3. Check for certifications and licenses: Ensure that the Life room company you are considering is certified and licensed to operate in Pacific Beach, CA. This will ensure that they meet the necessary requirements and adhere to industry standards.
4. Request quotes and estimates: Contact the shortlisted companies and request quotes for their Life room products. Compare the prices, but also consider the quality of the materials used and the level of customization offered.
5. Check for warranties and guarantees: Inquire about the warranties and guarantees provided by each company for their Life rooms. A reputable company should offer a warranty to protect your investment.
6. Consider experience and expertise: Look for companies that have been in business for a significant amount of time and have experience installing Life rooms. Experienced companies are likely to have a better understanding of the local climate and building regulations.
7. Seek recommendations: Ask friends, family, or neighbors if they have had any experiences with Life room companies in Pacific Beach. Personal recommendations can be valuable in finding trustworthy and reliable companies.
8. Schedule consultations: Narrow down your choices to a few companies and schedule consultations. This will give you an opportunity to meet with them, discuss your needs, and see if they can provide the solutions you are looking for.
9. Evaluate customer service: During the consultation, pay attention to how the company representatives communicate with you. Determine if they are responsive, knowledgeable, and willing to address your concerns. Good customer service is a crucial factor in a positive experience.
10. Make an informed decision: After completing all the above steps, analyze the information you have gathered and make an informed decision. Choose a Life room company that aligns with your budget, preferences, and offers the best overall value.
Remember to compare not only the prices but also the quality, warranty, experience, and customer service provided by different Life room companies. By following these steps, you can find the best Life room company in Pacific Beach, CA for your needs.
Tips for Finding a Liferoom Installer Company in Pacific Beach CA
Are you considering adding a liferoom to your home in Pacific Beach, CA? A liferoom is a wonderful addition that can enhance your outdoor living experience, offering a comfortable space to relax and entertain. However, finding a reliable and professional liferoom installer company can be a daunting task. To help you navigate through this process, here are some valuable tips to consider.
1. Research and Gather Recommendations
Start by researching and compiling a list of liferoom installer companies in Pacific Beach CA. Check their websites, customer reviews, and ratings. Additionally, seek recommendations from family, friends, or neighbors who have had a liferoom installed. Their experiences and opinions can provide valuable insight into the quality and reliability of different installers.
2. Review Portfolio and Experience
Carefully review the portfolio of each liferoom installer company you are considering. Look for their past projects and see if their style and craftsmanship align with your preferences. Additionally, consider the experience of the company. A well-established installer with a solid track record is more likely to provide high-quality workmanship.
3. Get Multiple Quotes
Obtain multiple quotes from different liferoom installer companies. Make sure the quotes include a breakdown of all costs, including labor, materials, and any additional charges. This will help you compare the prices and services offered by each company to make an informed decision.
4. Check License and Insurance
Before finalizing your decision, inquire about the company's license and insurance credentials. A reputable liferoom installer should possess the necessary licenses and permits to operate in Pacific Beach CA, ensuring they comply with local building codes and regulations. Moreover, their insurance coverage will protect you from any liability in case of accidents or damages during the installation process.
Conclusion
Finding a liferoom installer company in Pacific Beach CA doesn't have to be a daunting task. By following these tips, you can simplify the process and choose a reliable and professional installer who will turn your vision into reality. Take your time to research, gather recommendations, review portfolios, obtain multiple quotes, and ensure the company is licensed and insured. Investing in the right liferoom installer will guarantee a seamless and enjoyable outdoor living experience for years to come.
All Seasons Windows and Patios Inc.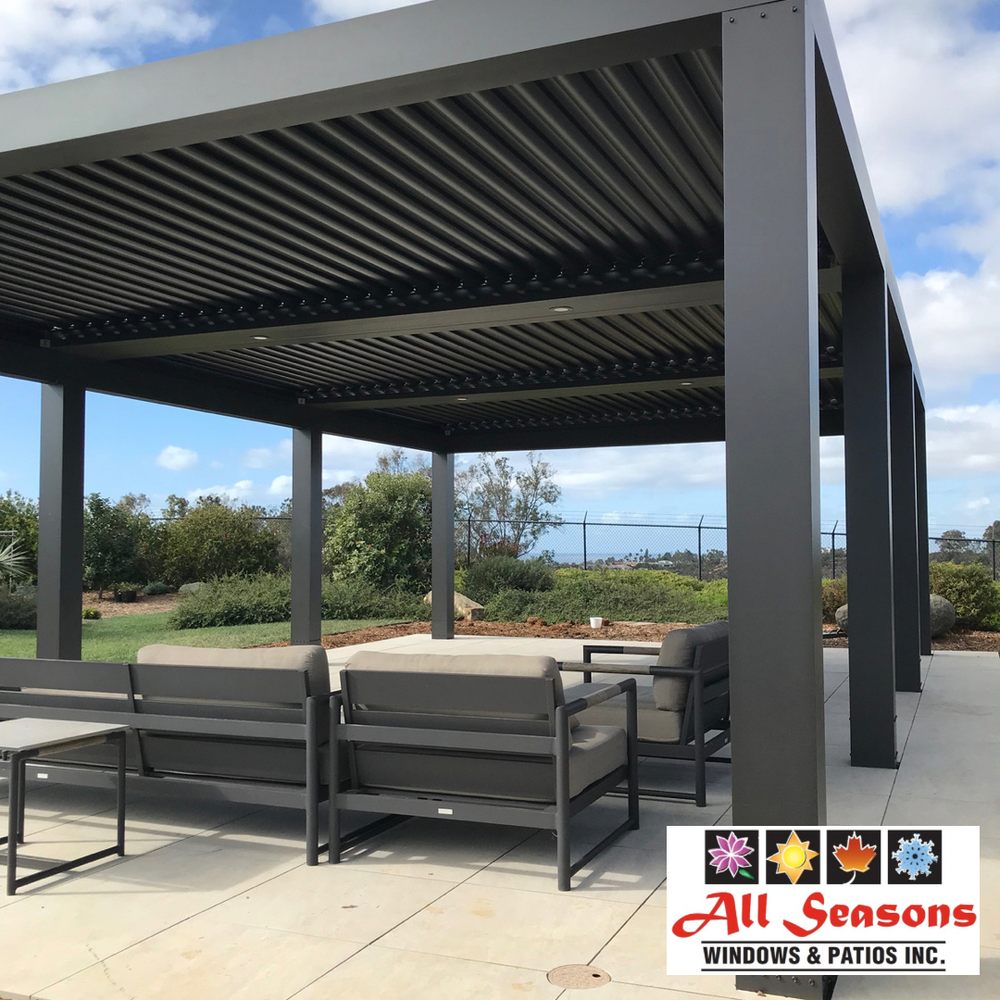 Windows Installation, Patio Coverings
+16195211795
314 S Johnson Ave, El Cajon, CA 92020
The Screen Machine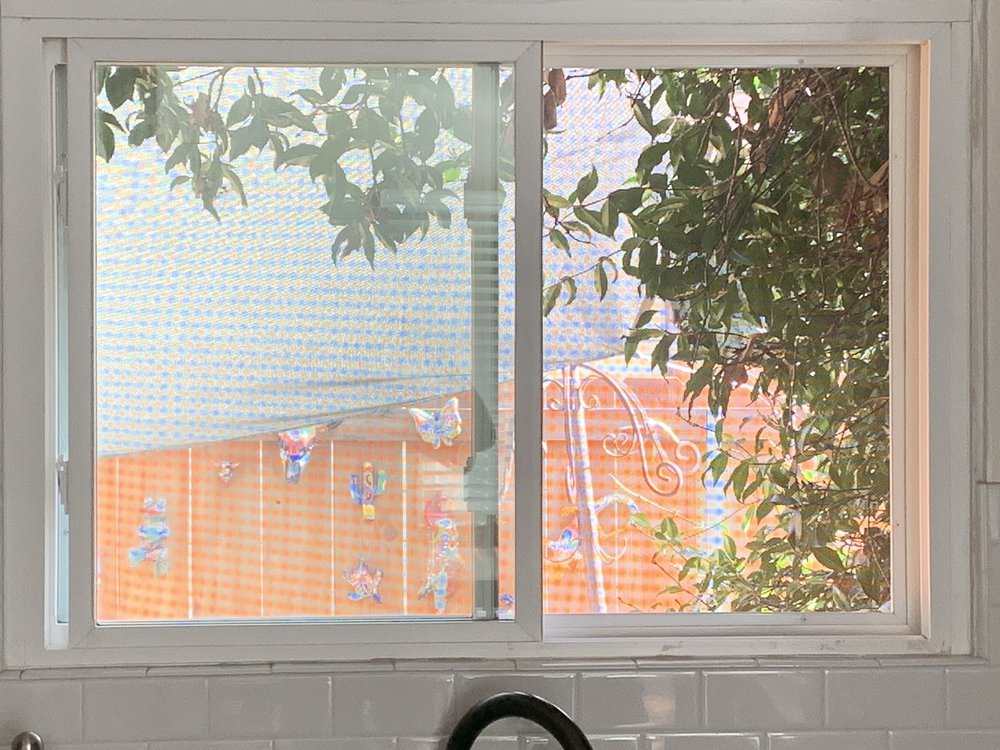 Shades & Blinds, Door Sales/Installation, Windows Installation
+16194355213
314 S Johnson Ave, All Seasons Windows and Patios, El Cajon, CA 92020
Austria Patio Covers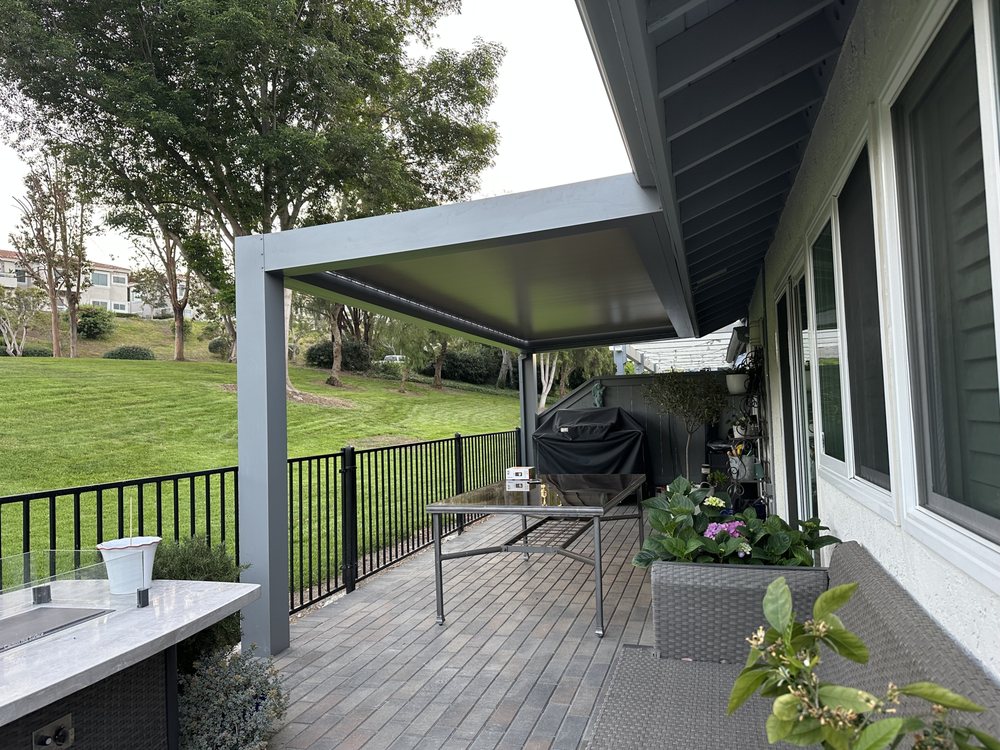 Patio Coverings, Masonry/Concrete, Decks & Railing
+18582859172
National City, CA 92105
About Our Company and Service
Thank you for considering RKC Construction services near Pacific Beach CA.