Stamped Decorative Concrete 91978
San Diego Decorative Concrete
Decorative Concrete San Diego
Decorative concrete coatings can add a touch of style to any home improvement project. A homeowner doesn't have to rely on functional but boring concrete thanks to the availability of decorative concrete. It helps improve the aesthetics of your construction project. Decorative concrete offers design flexibility to any project. A homeowner can use decorative concrete to create acid-etched, stained, stamped or polished floors. Concrete is usually strong and durable. Add a decorative concrete coating on top on normal concrete and you will get an aesthetically appealing as well as a timeless floor. Your floors will last for many many years to come when you add a decorative concrete coating on top of a normal concrete floor. Choose a high-quality construction company to design and install the best decorative concrete floors and driveways in your home.
San Diego County Decorative Concrete Contractor
If you're considering adding decorative concrete to your home, RKC Construction can provide you with top-notch workmanship. Your concrete will be installed by certified, experienced professionals; each project we complete is personalized to the preferences of our clients.
Before starting our work, we'll go over all of the options and create a unique plan that fulfills your needs. We offer competitive pricing, and our free estimates thoroughly explain our charges. Our company is proud to be fully licensed and insured, and we'll complete your project in a safe and efficient manner. You can rely on us to be respectful of your property as we work.
Stamped Concrete
Stamped concrete is quite popular in most of the modern homes. The value of this specialized concrete presents itself over and over in all types of construction projects. Driveways, patios, malls, and theme parks are some of the most popular places where this type of concrete is added. They are quite durable and come with little or no maintenance. Stamped concrete doesn't need resetting or replacing in the long run. This is one of the main advantages of this product. It completely eliminates tripping hazards in homes, parks, and resorts, etc. Stamped concrete is less labor-intensive compared to other surface materials. It is much easier to pour concrete and create a pattern than hauling and placing individual paving stones by hand. Increased longevity and increased resale value of your home are some of the other important benefits of this type of concrete.
Before
After
Locally Owned & Operated Since 2004
Providing quality service to home and business owners in the San Diego County area since 2004.
Contact us today for a free estimate.
Stamped & Decorative Concrete Contractors In 91978 CA
</p>
Frequently Asked Questions
What is decorative concrete?

Answer

Decorative concrete is a method of enhancing regular concrete surfaces to achieve various decorative effects such as patterns, colors, textures, or finishes.
To find the best stamped concrete contractor in the 91978, CA area, you can follow these steps:
1. Ask for recommendations: Seek recommendations from friends, neighbors, or family members who have had stamped concrete work done in the past. Their personal experiences can provide valuable insights into the quality of workmanship and customer satisfaction.
2. Research online: Use search engines or online directories to find stamped concrete contractors in the 91978, CA area. Look for contractors with positive reviews and ratings on reputable review websites, such as Google, Yelp, or Angie's List.
3. Check credentials and certifications: Ensure that the contractor you are considering has the necessary licenses, certifications, and insurance required in California. This will help protect you and your property in case of any unforeseen accidents or damages.
4. View portfolios: Most reputable stamped concrete contractors will have a portfolio showcasing their previous work. Examine their portfolio to determine if their style and quality matches your preferences. Pay special attention to projects similar to what you have in mind.
5. Request references: Ask the contractor for references from previous clients. Contact these references to learn about their experience with the contractor, the quality of work, and overall satisfaction.
6. Get multiple quotes: Contact at least three different contractors and obtain detailed quotes for your project. Compare the quotes in terms of pricing, materials, and project timeline. However, the cheapest quote may not always be the best option, so consider other factors as well.
7. Ask about warranties: Inquire about warranties for the materials and workmanship. Reputable contractors typically offer warranties on their work, which can give you peace of mind knowing that any issues that arise will be rectified.
8. Communication and professionalism: Ensure that the contractor is responsive, communicates clearly, and is professional in their interactions. A good contractor will listen to your needs, provide suggestions, and address any concerns you may have.
Remember, it's important to research and carefully choose the right stamped concrete contractor to ensure a successful and satisfying project outcome.
Tips for Finding a Concrete Paving Service in 91978 CA
When it comes to finding a reliable and professional concrete paving service in the 91978 CA area, there are a few key tips to keep in mind. Whether you are looking for a contractor to install a new driveway or repair your existing concrete patio, finding the right service provider can make all the difference in the quality and longevity of your concrete project. Here are some helpful tips to consider during your search:
1. Research and Compare
Before settling for the first concrete paving service you come across, take the time to research and compare multiple providers in the 91978 CA area. Look for companies with extensive experience in the industry, positive customer reviews, and a strong portfolio of past projects.
2. Check for Proper Licensing and Insurance
It is crucial to ensure that the concrete paving service you choose is properly licensed and insured. This protects you from any liability in case of accidents or damages that may occur during the project. Ask for proof of insurance and any necessary licenses before hiring a contractor.
3. Get Multiple Quotes
To get a fair and accurate estimate for your concrete paving project, it is recommended to obtain multiple quotes from different service providers. This will give you a better understanding of the typical costs involved and help you choose the best option within your budget.
4. Ask for References
When narrowing down your choices, don't hesitate to ask for references from past clients. A reputable concrete paving service should be more than willing to provide you with references that can vouch for their workmanship and professionalism. Don't be afraid to reach out to these references to gather firsthand information about the company's performance.
Conclusion
Finding the right concrete paving service in the 91978 CA area doesn't have to be a daunting task. By researching and comparing different providers, checking for proper licensing and insurance, obtaining multiple quotes, and asking for references, you can feel confident in your decision. Remember, investing in a dependable and skilled contractor will ensure that your concrete project is carried out smoothly and to your satisfaction.
RML Concrete
Masonry/Concrete
+16194993373
El Cajon, CA 92020
A&F Concrete Contractor
Masonry/Concrete, Artificial Turf
+16197775733
Chula Vista, CA 91915
FMJ Concrete
Masonry/Concrete, Fences & Gates
+16198881294
El cajon, CA 92040
SK Concrete
Masonry/Concrete, Excavation Services
+16199335133
9246 Emerald Grove Ave, Lakeside, CA 92040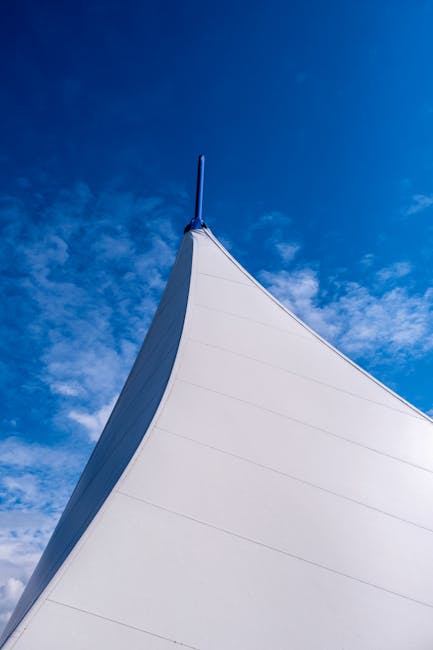 About Our Company and Service
Thank you for considering RKC Construction services near 91978 CA.