Stamped Decorative Concrete 92113
San Diego Decorative Concrete
Decorative Concrete San Diego
Decorative concrete coatings can add a touch of style to any home improvement project. A homeowner doesn't have to rely on functional but boring concrete thanks to the availability of decorative concrete. It helps improve the aesthetics of your construction project. Decorative concrete offers design flexibility to any project. A homeowner can use decorative concrete to create acid-etched, stained, stamped or polished floors. Concrete is usually strong and durable. Add a decorative concrete coating on top on normal concrete and you will get an aesthetically appealing as well as a timeless floor. Your floors will last for many many years to come when you add a decorative concrete coating on top of a normal concrete floor. Choose a high-quality construction company to design and install the best decorative concrete floors and driveways in your home.
San Diego County Decorative Concrete Contractor
If you're considering adding decorative concrete to your home, RKC Construction can provide you with top-notch workmanship. Your concrete will be installed by certified, experienced professionals; each project we complete is personalized to the preferences of our clients.
Before starting our work, we'll go over all of the options and create a unique plan that fulfills your needs. We offer competitive pricing, and our free estimates thoroughly explain our charges. Our company is proud to be fully licensed and insured, and we'll complete your project in a safe and efficient manner. You can rely on us to be respectful of your property as we work.
Stamped Concrete
Stamped concrete is quite popular in most of the modern homes. The value of this specialized concrete presents itself over and over in all types of construction projects. Driveways, patios, malls, and theme parks are some of the most popular places where this type of concrete is added. They are quite durable and come with little or no maintenance. Stamped concrete doesn't need resetting or replacing in the long run. This is one of the main advantages of this product. It completely eliminates tripping hazards in homes, parks, and resorts, etc. Stamped concrete is less labor-intensive compared to other surface materials. It is much easier to pour concrete and create a pattern than hauling and placing individual paving stones by hand. Increased longevity and increased resale value of your home are some of the other important benefits of this type of concrete.
Before
After
Locally Owned & Operated Since 2004
Providing quality service to home and business owners in the San Diego County area since 2004.
Contact us today for a free estimate.
Stamped & Decorative Concrete Contractors In 92113 CA
</p>
FAQ – How To Find The Best Decorative Concrete Company in 92113 CA
Question 1
How do I start looking for a decorative concrete company?
Start by researching online, asking for recommendations from friends and family, and checking local directories or websites specializing in contractor listings. Make sure to read reviews and compare different companies before making a decision.
To find the best stamped concrete contractor in 92113, CA, follow these steps:
1. Research: Start by conducting online research to identify several stamped concrete contractors in the 92113 area. Look for contractors with good ratings and reviews on trusted platforms like Google, Yelp, and Angie's List. Also, ask for recommendations from friends, family, or neighbors who have had similar projects done.
2. Experience and Expertise: Look for contractors with significant experience and expertise in stamped concrete projects. Visit their websites or social media pages to gather information about their work, past projects, and any specializations they may have.
3. Portfolio: Check the portfolio of each contractor you are considering. Look for a variety of projects, styles, and designs to ensure they can meet your specific requirements.
4. Licensing and Certification: Verify that the stamped concrete contractor holds all the necessary licenses and certifications required by the state of California. This ensures that they are legally qualified to perform the work and have met the necessary standards.
5. Insurance and Warranties: Confirm that the contractor has adequate liability insurance to cover any damages or accidents that may occur during the project. Additionally, inquire about any warranties offered on their work to provide peace of mind.
6. Communication and Customer Service: Contact each contractor on your shortlist and observe how they communicate and respond to your inquiries. A good contractor should be prompt, professional, and willing to answer all your questions. They should also be able to provide clear explanations of the project timeline and cost estimates.
7. References: Request references from the contractor and follow up with these past clients to inquire about their experiences. Ask questions about the quality of work, adherence to deadlines, and overall satisfaction with the contractor's services.
8. Free Consultations and Quotes: Most reputable contractors offer free consultations to assess the project and provide accurate quotes. Take advantage of these consultations to meet face-to-face, discuss your needs, and ensure that you are comfortable working together.
9. Cost: Consider the costs presented by each contractor, but avoid the temptation to automatically choose the lowest bid. Remember, quality work and materials may come at a higher price, so the cheapest option is not always the best.
10. Contract: Once you have selected a contractor, review the contract thoroughly before signing. Ensure it includes all the necessary details, such as project scope, timeline, payment schedule, warranties, and any special terms or conditions.
By following these steps, you can find the best stamped concrete contractor in 92113, CA, who will provide quality work and ensure your project is completed to your satisfaction.
Tips for Finding a Concrete Paving Service in 92113 CA
When it comes to finding a reliable concrete paving service in the 92113 CA area, it is important to do your research and choose a company that will meet your specific needs. With so many options available, it can be overwhelming to sort through the choices. Fortunately, we have compiled a list of tips to help guide you in your search.
Firstly, it is crucial to consider the experience and reputation of the paving service. Look for a company that has been in business for several years and has a track record of delivering high-quality work. Reading reviews and testimonials from past clients can give you a good idea of their level of expertise and customer satisfaction.
Another important factor to consider is the services offered by the paving company. Do they specialize in residential or commercial projects? Are they equipped to handle both small repairs and large-scale installations? It is essential to choose a company that has experience in the specific type of project you need.
Additionally, it is important to inquire about the materials and techniques the paving company uses. Ask about the quality of their concrete and whether they use the latest technology and equipment. A reputable paving service should be knowledgeable about the best practices in the industry and use durable materials that will ensure a long-lasting result.
Furthermore, don't forget to consider pricing. While you shouldn't choose a company solely based on cost, it is important to get several quotes and compare them. Remember that the lowest price does not always guarantee the best quality. Be wary of any company that offers a drastically lower price than their competitors, as they may be cutting corners or using subpar materials.
In conclusion, finding a concrete paving service in 92113 CA doesn't have to be a daunting task. By considering the experience, reputation, services offered, materials used, and pricing of different companies, you can make an informed decision that will result in a successful paving project.
Gabino's Concrete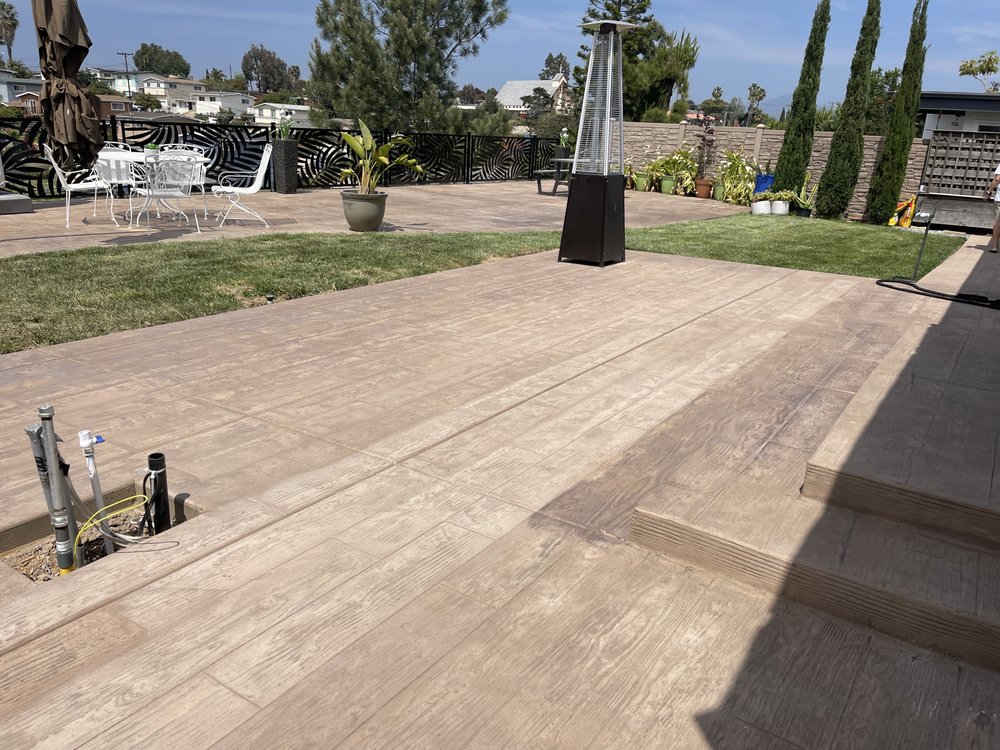 Masonry/Concrete, Landscaping, Artificial Turf
+16192485252
San Diego, CA 92174
Dazcon Concrete Construction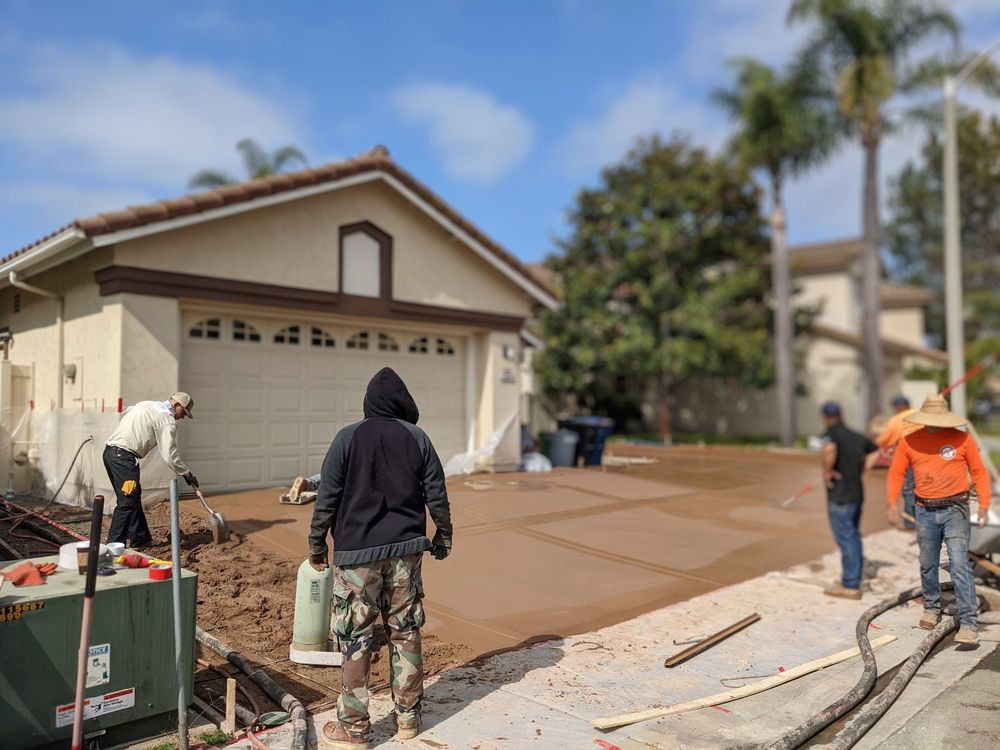 Masonry/Concrete
+16193926146
1165 Walnut Ave, Ste 3, Chula vista, CA 91911
SK Concrete
Masonry/Concrete, Excavation Services
+16199335133
9246 Emerald Grove Ave, Lakeside, CA 92040
MCID Concrete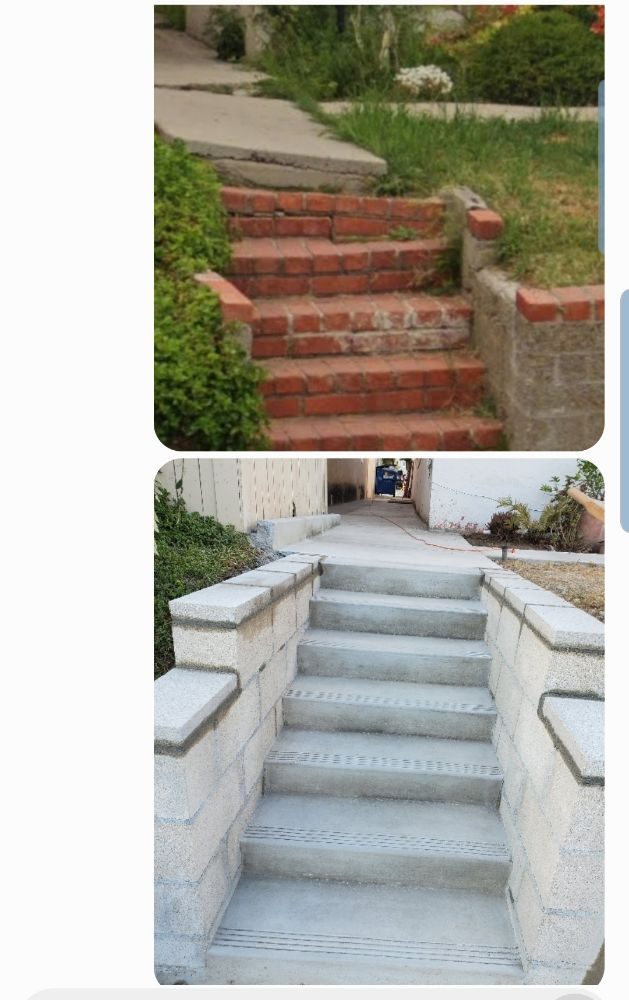 Masonry/Concrete
+16198828566
San Diego, CA 92104
About Our Company and Service
Thank you for considering RKC Construction services near 92113 CA.