Enjoy the beautiful San Diego weather in one of our high-quality patio covers.
During the warm summer months, the intense heat of the sun can make the experience less than comfortable. Fortunately, we have an easy, cost-effective solution. Our high-quality patio covers are designed to shield you, your family, and your guests from the sun's rays so you can enjoy outdoor picnics, barbecues, and parties even on the warmest days.
High-Quality Aluminum Patio Cover
A high-quality patio cover will protect you from the hot and humid weather in the summer months. In fact, a new patio cover is one of the most affordable home improvement projects that can be undertaken by a homeowner. It can protect your outdoor furniture from the UV rays of the sun and keep them in excellent shape in the long run. A customized patio cover will extend your outdoor living space allowing you and your family to spend more time in the backyard regardless of the weather. Although many homeowners don't realize, a quality patio cover can help keep the interior of your home cooler during the summer months by shading the windows. A custom aluminum patio cover requires little or no maintenance at all. These are some of the important advantages of an aluminum patio cover.
We install any style of patio cover including: traditional open style lattice patio covers, solid style insulated laminated patio covers, combination style Elitewood patio enclosures, Alumawood aluminum patio enclosures, awnings, pergolas, and patio enclosures. Our patio enclosures feature optional Illumaview™ Skylight Systems and ceiling fans and are fully customize-able to fit your material and color preferences.
Contact RKC Construction today to learn more and schedule a free quote today!
Solar panels can be installed on any 4″ insulated patio cover. Panels will be specifically engineered for your home.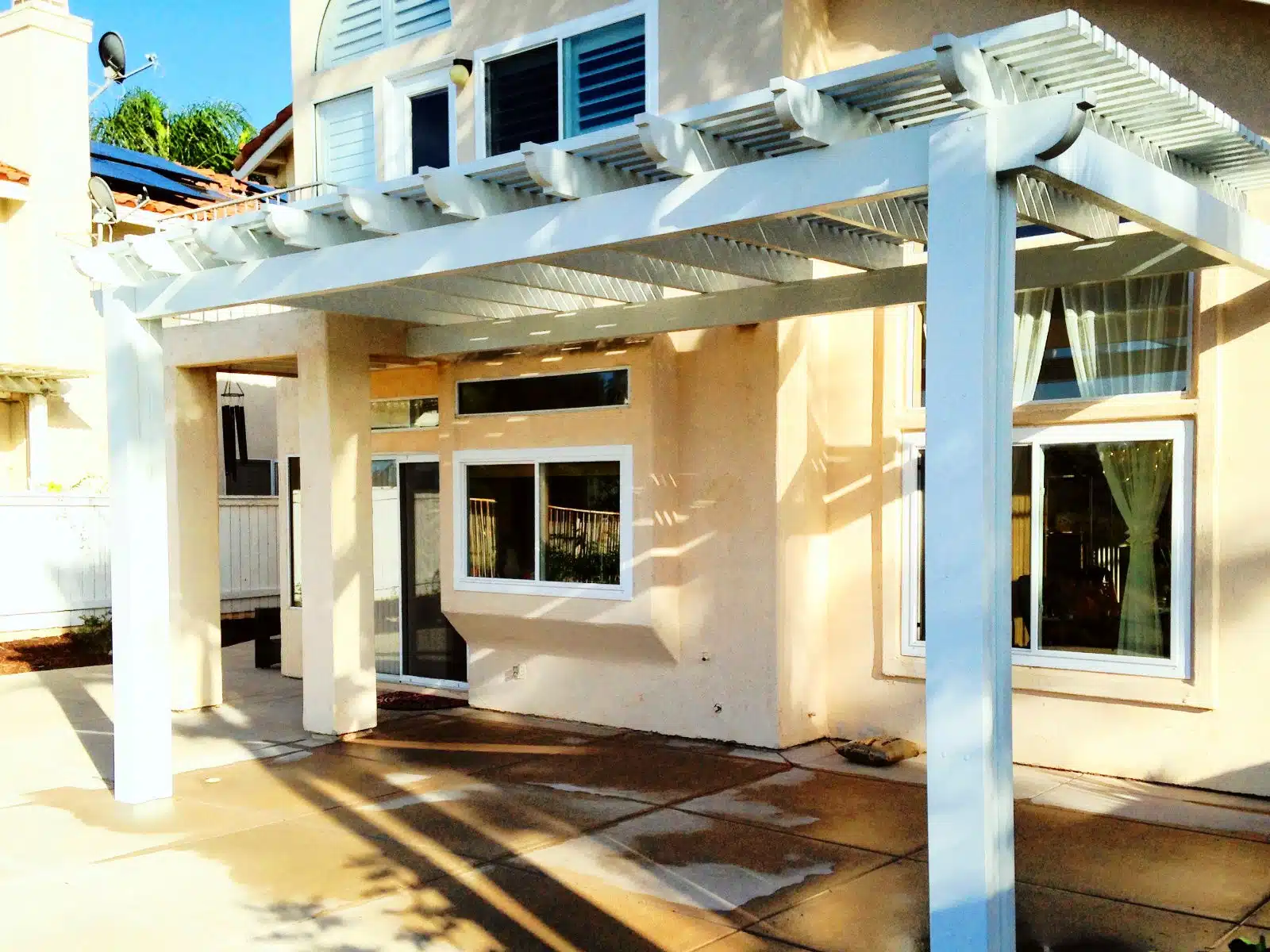 Open Style
Patio Cover
Select the amount of shade you prefer with a traditional style open lattice patio cover. Open style patio covers can also provide a cooling ventilation effect for your covered patio area.
Solid Style
Patio Cover
Complete protection from the sun or rain. Solid style patio covers are available in both insulated and non-insulated models. Ceiling fans and light fixtures are also optional.
Combination Style
Patio Cover
Get the best of both worlds with a combination style patio cover and enjoy your patio rain or shine. Custom design your patio cover for a complete outdoor living experience.
Louver
Patio Cover
Louver patio covers offer stylish outdoor versatility with adjustable slats for personalized sunlight control. They enhance your patio's aesthetics while ensuring comfort in changing weather.
Locally Owned & Operated Since 2004
Providing quality service to home and business owners in the San Diego County area since 2004.
Contact us today for a free estimate.
Patio Covers In 91977 CA
</p>
Frequently Asked Questions – Patio Covers in 91977, CA
How To Find The Best Patio Cover in 91977, CA
What factors should I consider when looking for a patio cover?
When searching for the best patio cover, here are some factors you should consider:
Material durability
Weather resistance
Design and aesthetics
Installation and maintenance requirements
Budget
Warranty and customer reviews
To find the best enclosed patios and contractors in 91977, CA, you can follow these steps:
1. Research online: Use search engines like Google or Bing to look for enclosed patio contractors in 91977, CA. Make a list of potential companies or professionals.
2. Check their websites: Visit the websites of the enclosed patio contractors on your list. Look for information about their services, experience, projects, and customer reviews. See if they specialize in enclosed patios and have positive reviews.
3. Read customer reviews: Look for review websites, such as Yelp or Angie's List, to read the experiences of previous customers. Check for consistent positive feedback and any red flags or negative reviews.
4. Ask for recommendations: Reach out to friends, family, or neighbors who might have had enclosed patios built. Ask if they can recommend any reputable contractors in the 91977 area.
5. Get quotes and estimates: Contact the shortlisted contractors and request quotes or estimates for your enclosed patio project. Be specific about your requirements and ask for a breakdown of costs.
6. Check for licenses and insurance: Verify that the contractors you are considering are licensed and insured. This ensures they have met legal requirements and are adequately covered in case of accidents or damages.
7. Schedule consultations: Arrange meetings or phone calls with the contractors who provided the most appealing quotes or estimates. Discuss your project in detail, ask questions about their process and materials, and assess their professionalism and communication skills.
8. Ask for references: Request references from the contractors and follow up with those customers. Ask about their overall satisfaction with the contractor's work, timelines, and any issues that arose during the project.
9. Compare options and make a decision: After gathering all the necessary information, review the quotes, customer feedback, and your overall impressions of each contractor. Choose the enclosed patio contractor that best matches your requirements, budget, and comfort level.
Remember to always follow local regulations, obtain necessary permits, and ask the contractor about their warranties or guarantees for the work performed.
Louvered Patio Covers 91977 CA
To find the best louvered and louver patio covers in 91977, CA, you can follow these steps:
1. Research local suppliers: Start by conducting online research or consulting local directories to identify suppliers or contractors in the 91977 area that specialize in louvered and louver patio covers.
2. Read customer reviews: Look for customer reviews and ratings on third-party websites or online review platforms. This will give you an idea of the quality of products and services offered by different suppliers.
3. Check for certifications and experience: Look for suppliers who have relevant certifications and experience in designing and installing louvered and louver patio covers. This indicates that they have the necessary expertise to provide high-quality products.
4. Visit showrooms or websites: Explore the showrooms of different suppliers to see their range of louvered and louver patio covers. Alternatively, visit their websites to view their product galleries and get an idea of their style and design options.
5. Request quotes: Contact multiple suppliers to get quotes for the louvered and louver patio covers you are interested in. Compare the prices and the included features to ensure you are getting the best value for your money.
6. Ask for references: Request references from the suppliers and contact their previous customers to get feedback on their experience with the supplier and the quality of the patio covers they installed.
7. Check warranties and after-sales service: Inquire about the warranties offered by the suppliers and their policies regarding after-sales service. A reliable supplier should provide a reasonable warranty and be responsive to any issues or concerns you may have after the installation.
8. Seek recommendations: Ask friends, family, or neighbors if they have any recommendations for reliable suppliers of louvered and louver patio covers in the 91977 area. Personal recommendations can often be trustworthy and helpful in finding the best options.
By following these steps, you should be able to find the best louvered and louver patio covers in 91977, CA that meet your specific requirements and preferences.
Tips for Finding a Screen Porch Installer Company in 91977 CA
Are you considering adding a screen porch to your home in the 91977 CA area? Screen porches can be a great addition, providing a functional and aesthetically pleasing outdoor space. However, finding the right screen porch installer company can be a daunting task. To help you make an informed decision, we have put together some useful tips.
1. Research and Gather Recommendations
Start by researching screen porch installer companies in your area. Look for customer reviews and ratings to gain insights into their reputation and reliability. Ask friends, family, and neighbors for recommendations or referrals. Word-of-mouth can be a powerful tool in finding trustworthy contractors.
2. Check Licensing and Insurance
Before hiring any company, ensure they have the necessary licenses and insurance to operate. Valid licensing indicates that they meet the required standards of expertise and professionalism, while insurance protects you from any potential liability in case of accidents or property damage during the installation process.
3. Evaluate Experience and Expertise
Consider the experience and expertise of the screen porch installer company. Find out how long they have been in business and their track record of successful projects. Look at their portfolio or ask for references to assess the quality of their workmanship.
4. Request Detailed Quotes
Ask for detailed quotes from multiple screen porch installer companies to compare prices and services. Make sure the quotes include all the necessary materials, labor costs, and any additional charges that may arise during the project. This will help you understand the full scope of the work and avoid any unexpected costs later on.
5. Seek Warranties and Guarantees
Inquire about warranties and guarantees offered by the screen porch installer company. A reputable contractor should provide a warranty on their workmanship and materials. This offers you peace of mind, knowing that any issues arising from the installation will be promptly resolved.
Conclusion
Finding the right screen porch installer company in the 91977 CA area requires thorough research, gathering recommendations, checking licenses and insurance, evaluating experience, requesting detailed quotes, and seeking warranties. By following these tips, you can confidently hire a professional and reliable screen porch installer company that will bring your outdoor living vision to life.
Pacific Patio
Patio Coverings
+16195619303
2910 Bancroft Dr, Spring Valley, CA 91977
Aluminum City
Patio Coverings, Awnings
+16195621652
12365 Lakeshore Dr, Lakeside, CA 92040
Super Decks
Decks & Railing, Patio Coverings
+16197635325
El Cajon, CA 92021
Austria Patio Covers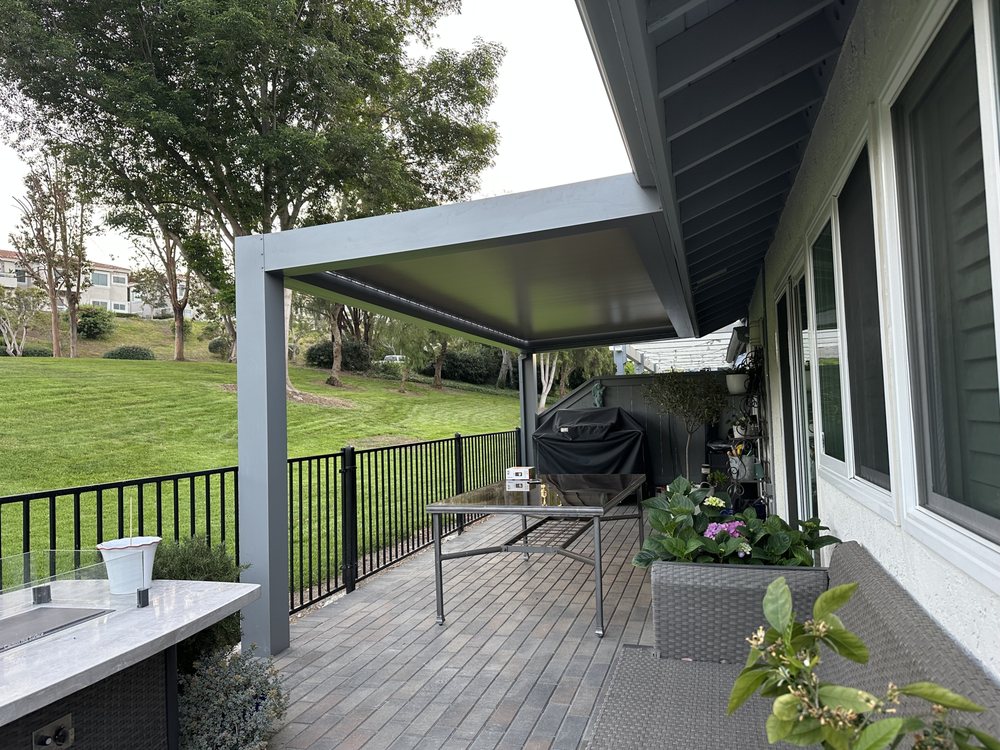 Patio Coverings, Masonry/Concrete
+18582859172
National City, CA 92105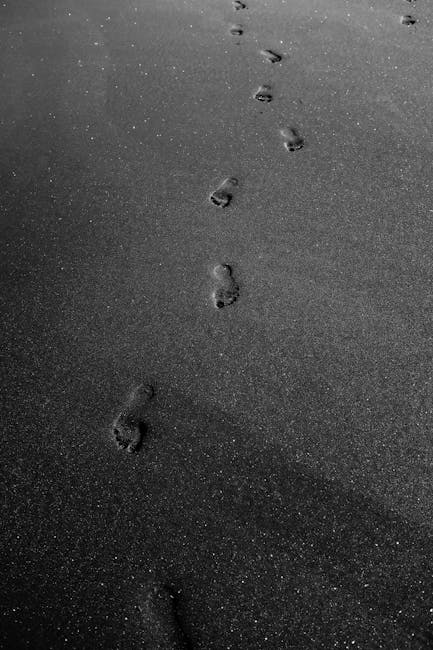 About Our Company and Service
Thank you for considering RKC Construction services near 91977 CA.
lattice, non-insulated or insulated patio cover